This was in the Huffington Post on July 21, 2010 and I have to say I agree with
some
of it.
According to retail analysts, an economic turnaround is still on the distant horizon. But as a professional who follows trends for a living, I can assure you that consumers still love to have an "it" item. In fact, I would argue that when consumers are feeling financially strapped the allure of snatching up one of the must-have pieces of the season feels like money well spent.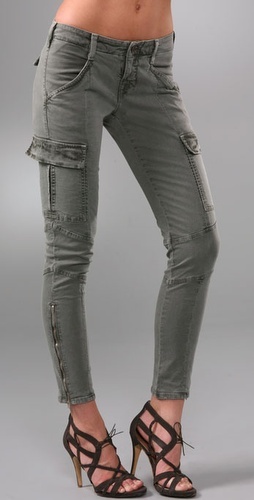 The "Houlihan" from J. Brand
When a pair of pants is a featured in the New York Times, you know that you have a sartorial hit on your hands (or your hips as the case may be.) Named for Hot Lips Houlihan from Mash, these slim fitting cargo pants were the must-have bottom of Spring 2010. So why would you need a $238 pair of cargo pants in your wardrobe when you probably have a perfectly nice pair from Old Navy that you bought ten years ago? Because these cargo pants are an engineering masterpiece! They have the perfect balance of stretch and structure, sex appeal and tomboy nonchalance. Expect to see a slew of knock-offs hitting stores at every price point over the next 12 months -- this cargo pant has legs.
*

I'll have to see as I why would I want to add any extra inches to my outer thighs! I think my daughters would look super cute in them though :)

The "Alla" from Alexander Wang
Alexander Wang is the reigning King Midas of fashion trends. His "Alla" leopard haircalf wedges were an instant sell-out and instigated a series of rumors about the crazy antics of fashion editors trying to get their manicured paws on a pair.
*

This is when the Huffington Post looses a little bit of credibility with me... Are we talking New York fashion editor must haves or everyday shlubs like me? Because I don't even see my daughters wearing those shoes!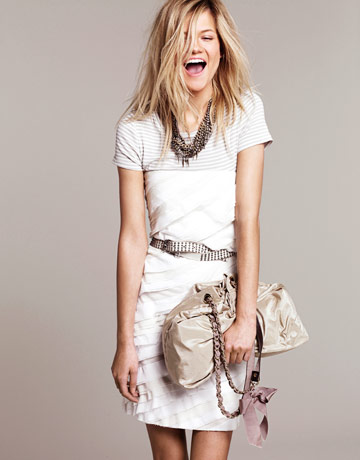 Fenton/Fallon for J. Crew
Just when you thought you couldn't possibly buy one more sparkly doo dad from J. Crew, their design and merchandising brain trust announces a collaboration with cult favorite Fenton/Fallon. The punk vibe added a dose of edginess to J. Crew's spring staples and spawned a slew of imitations.
*

Have no idea, this a wait and see thing for me...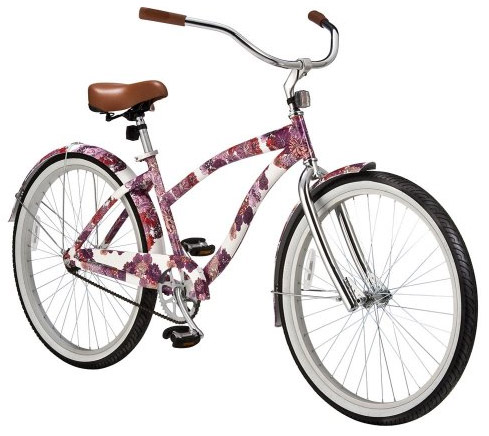 The Liberty Print Bicycle from Target
Ah, Target! Their spring 2010 collaboration with venerable UK fabric house, Liberty of London, gave bloom to a garden of inexpensive happy floral items just as we were beginning to think that winter would never end. And while their product offering ranging from flip flops to mixing bowls was a huge hit -- the Liberty Print bicycle stole the show. In fact, I watched a woman wedge her newly purchased bike onto the downtown 2 train moments after the Liberty of London for Target pop-up shop was literally ransacked by floral crazed shoppers.
*

I think I am going to Target today! Seriously, is that the prettiest bike ever?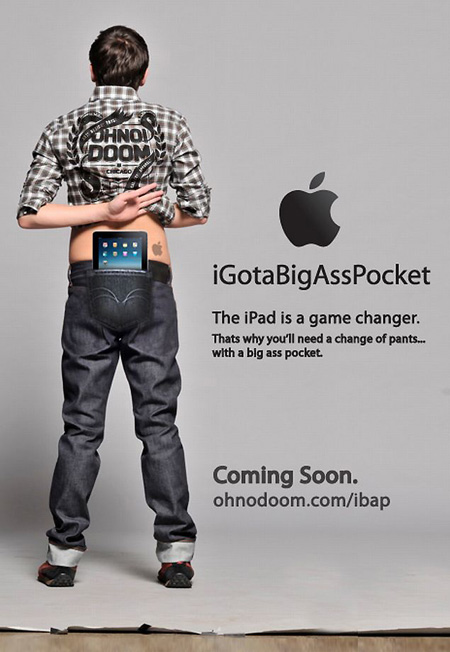 The iPad from Apple
Granted, the iPad isn't technically fashion, but it was definitely one of the most buzzed about items to hit stores this spring. And while fashion houses from Gucci to Louis Vuitton scramble to manufacture iPad cases... I have to hand it to the folks at "iGotaBigAssPocket" for coming up with these denim beauties.
*MUST HAVE!!!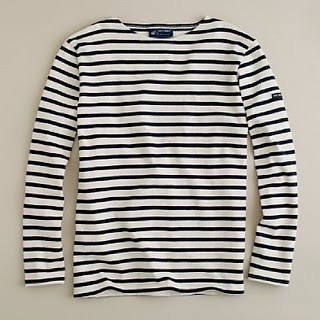 J. Crew's Unisex Meridien II Nautical Tee from Saint James
Nautical stripes were by far the most universally adopted trend during the spring season. The iterations of this classic were endless, but J. Crew took a pristine approach and stocked the original. If you were one of the 5 people that didn't purchase a striped t-shirt this season, fear not! There's still time! Stripes are expected to sell right through Fall -- although when my Dad starts wearing a striped boat neck -- we should probably plan an intervention.
*

Have, but not sure it's a must. Do I want the rest of you wearing it and we all look like we are in the French navy?
The "Original Boat Shoe" from Sperry
"Heritage" brands are hot. From Pendleton to shirts to Red Wing work boots, the Gen Y consumer is choosing brands with a history. Sperry, founded in 1935, has been particularly successful in finding a new audience for its uber preppy boat shoes. In addition to its iconic brown leather Topsider, Sperry has added versions in sherbet-hued suedes and neon patent leathers. Expect this trend to morph into a resurgence of the classic penny loafer for fall.
*Have AND a must have MORE!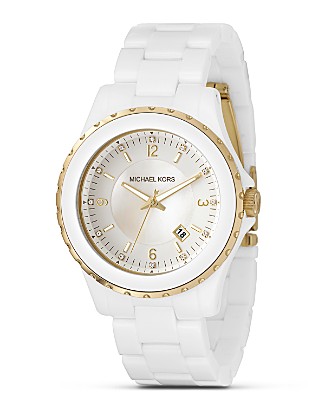 White Ceramic Watch from Michael Kors
Due to the ubiquity of smart phones, watches have been fashion road kill for several seasons. Michael Kors, however, ignited a small frenzy with his white ceramic watch for spring. It looks a lot like a certain other white ceramic watch made by a famous French fashion house but you can have the Kors version for about one tenth of the cost.
*

I am here to tell you that everyone wants this watch or one like it. Just spent the last three weeks selling the rubber/summer version. The age span clamouring for this watch is amazing to me- from grandmas to tweens!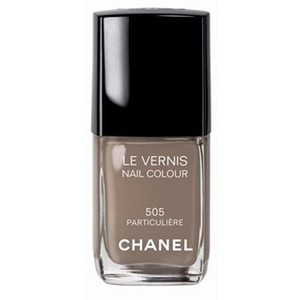 "Particuliere" nail polish from Chanel
And speaking of famous French fashion houses, Chanel's nail color (apparently when nail polish costs more than $20 you get to call it nail "color") was the must-have shade of the season. The smoky taupe color is ... well ... particular. Especially because it's nearly impossible to find in stock anywhere.
*

I think I have to see it live to know if I want it, intriguing.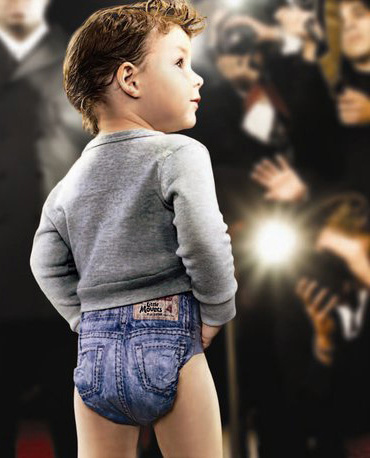 "Little Movers Jeans Diapers" from Huggies
Proving that fashion knows no boundaries, someone at Huggies came up with the brilliant idea to make a denim diaper. In actuality, the diaper isn't made of denim -- it's a regular diaper printed to look like denim. Personally, I think the style quotient might be a little low on this trend, but I have to praise the folks at Kimberly Clark for coming up with the product's tag line: "The coolest you'll look pooping your pants." Who could ask for more?
*

Luckily, no need for those here! But can't you just see the possibilities? Adult diapers?
Let me know if any of these are must haves for YOU!